Our Products
we're the dedicated shade sail experts.
Shade sails are customisable and multi-purpose products, championed for their value and versatility. Shade sails are aesthetically pleasing and come in a range of designs to suit almost any requirement or setting. If you are considering purchasing a shade sail and need more information you can; browse our design options below, fill out our online form or call us on 1800 399 742.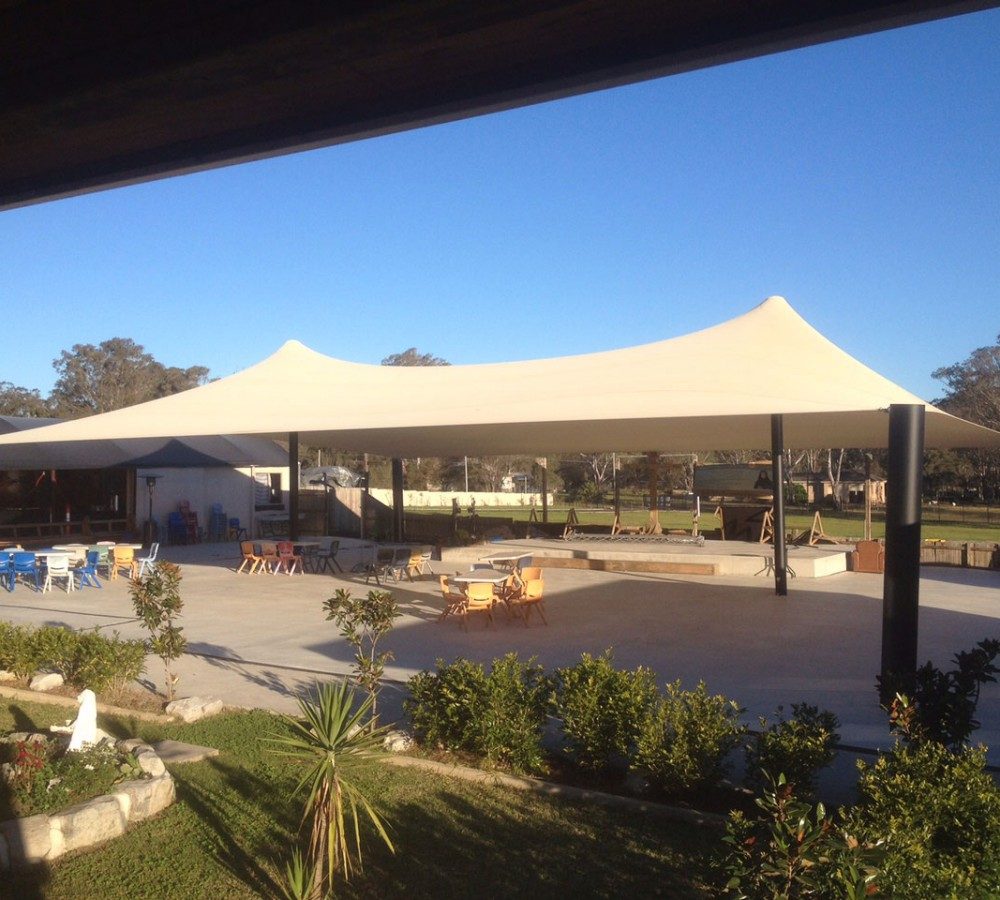 Hip Roof Structures
WE'RE THE COMMERCIAL SHADE EXPERTS
Hip Roof structures are a great and affordable way to cover, protect and waterproof large commercial or residential areas. Hip Roof designs have a heightened centre-point or apex toward the middle of the structure. The additional height offered by the Hip Roof design makes this shade sail option the perfect solution for protecting tall structures such as playgrounds, commercial equipment or outdoor venues. Hip Roof structures are commonly built in schools, hospitals, playgrounds and other large commercial spaces. EzyShades can manufacture and install a Hip Roof sail to suit your unique requirements! Head to our
pricing page
to find out more! For a free design consult, simply fill out our
online form
or call us on
02 9541 8724
.
View prices
Free Design Consult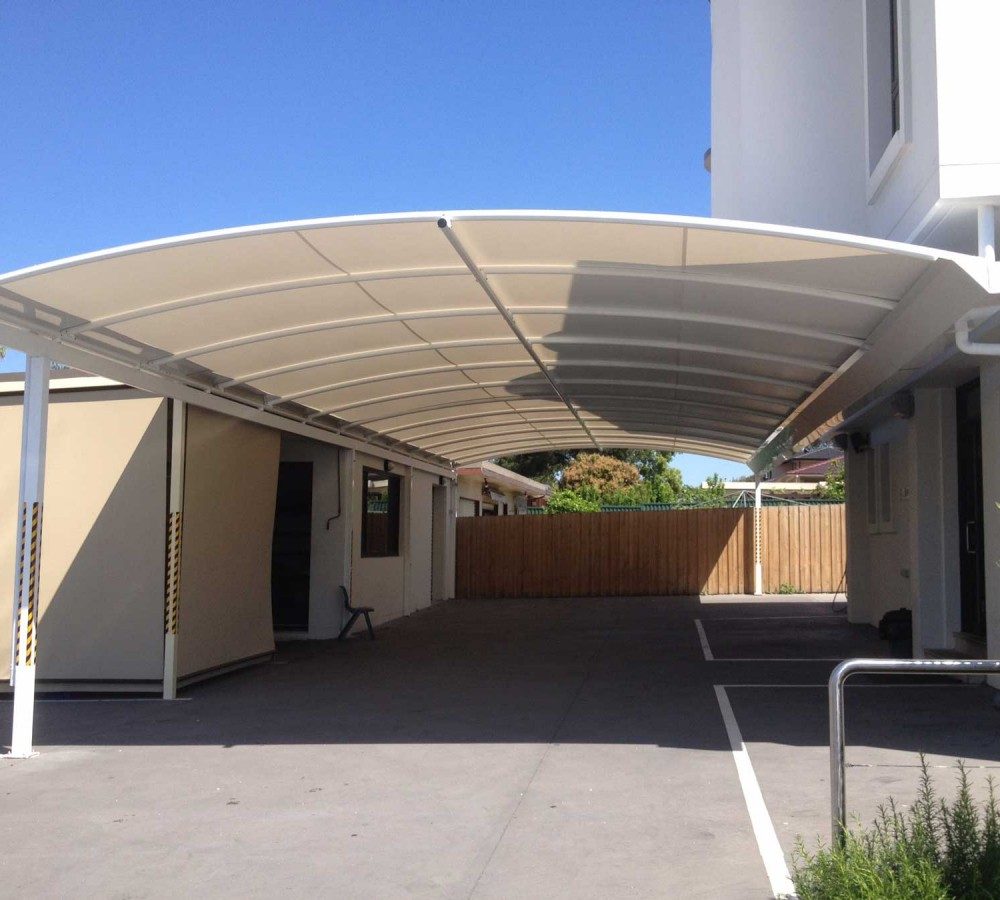 Curved Roof Structures
CURVED ROOF STRUCTURES PROVIDING SUPERIOR PROTECTION AND QUALITY SERVICE
Curved Roof shade structures are the ideal choice when looking to protect large outdoor areas such as tennis courts, pools, commercial car parks, walkways or playgrounds. The curved design allows water to run off the sides, preventing pooling in the middle of the shade, while the shape and height of the Curved Roof allows for the covering of tall or lengthy structures and areas. For more information on curved roof structure shade options, call 
02 9541 8724
.
View prices
Free Design Consult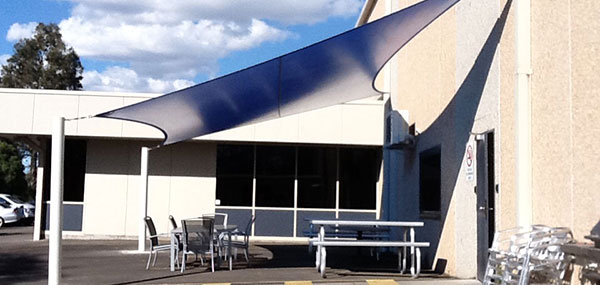 Waterproof Sails
EZYSHADES ARE THE OUTDOOR SHADE SPECIALISTS!
Waterproof sails are the popular choice in many industrial, residential and commercial locations. Given their open and pleasing aesthetic, they have become a competitive match to their hard-roof competitors. To see what we can offer for your waterproof sail needs, call 
02 9541 8724
or request a request a
Free Design Consult!
View prices
Free Design Consult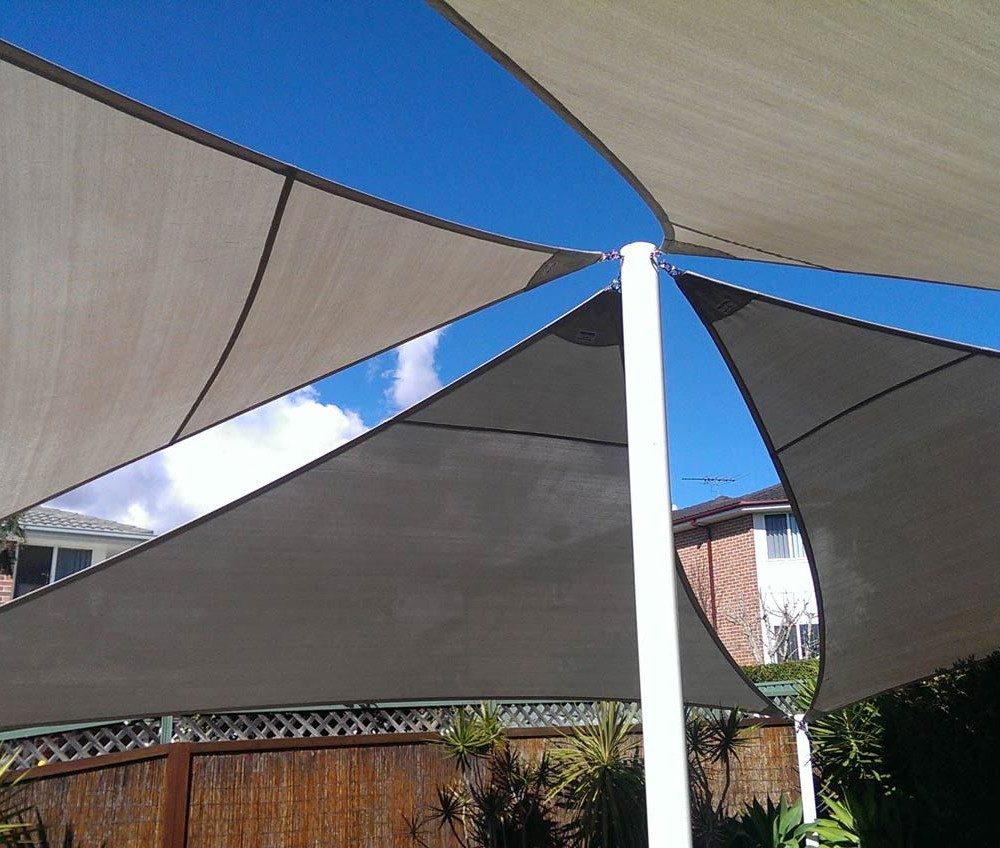 Shade Sails & Structures
WE'RE THE DEDICATED SHADE SAIL EXPERTS.
Shade sails are increasing in popularity every year. Customisable, aesthetically pleasing and available in a broad range of designs and materials, shade sails are the perfect way to create a safe, sun-protected and ventilated, outdoor space. To see what we can offer for your shade sail needs, call
02 9541 8724
 or request a
Free Design Consult! 
Shade Sails: All You Need To Know!
Shade sails are beneficial for any outside residential, commercial or industrial area requiring a cost effective solution for protection from the sun. When designed and built professionally they're an ideal long-term solution. Breathable fabrics allow cool air to circulate beneath the shelter of your shaded area, providing you with a comfortable, safe and practical outdoor area!
What is a Shade Sail?
A shade sail is a custom, tension membrane structure, which can be either permanent or demountable. Shade sails are manufactured to provide protection against the suns' harmful UV rays. Shade Sails are advantageous for a number of reasons. Not only are they are suitable for any décor and design taste, they require minimal support structures and are also a cost effective solution to shading large areas, such as playgrounds, swimming pools or outdoor dining and entertainment venues.
Installation
Shade sails are made using high-density, specially knitted, UV resistant fabric, which is tensioned by fixings on poles or attached to a suitable, structural part of the building. Shade sails can be installed in a horizontal or angular manner, depending on their purpose and location. Shade sail fabric comes with quick release snap hooks allowing you to easily remove the sail when not required.
Colour, Quality, and Size
Shade sail fabrics come in a variety of shapes, colours and densities. All shade sails can be customised to your specific needs and designed with your unique setting in mind. Shade sails are generally designed in square, rectangle, triangle or hexagonal shapes, which suit most areas. While fabric is available in both dark and light colours for optimal UV protection and a cooler climate, we recommend darker colours in a heavier density.
Benefits
The biggest advantage of a shade sails is its ability to offer effective protection against the heat, UV rays and adverse weather conditions all year round! The versatility and range of shade sail options available means we can help you can find something to suit both your requirements and your budget!

While offering effective UV protection and an escape from the harsh summer heat, sail shades can also enhance the look and feel of your outdoor space. Available in a wide range of designs and structures, shade sails are the perfect choice for parks and school playgrounds, backyards and carports and outdoor entertainment or pool areas. They are also a cost effective shade solution for large commercial or industrial areas, as well as at sport complexes and community centres.
Things to remember
Most sail failures start at a corner, so opt for a fabric that has the extra-strong webbing around its perimeter. The thicker the shade sailcloth, the more it will absorb heat and sunlight. We recommend installing your shade sail at a steeper angle to encourage rainwater runoff and to prevent damage in harsh weather conditions prolonging the life of your shade sail. To preserve the life of the sail, shade sails can be removed in the winter months.
View prices
Free Design Consult